Chicks in the Sticks
Sunday, 25 August 2019 - Redlands Track Park (Scribbly Gums)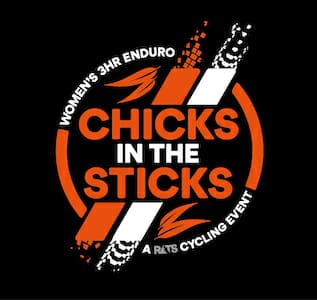 The RATS are again proud to present the Chicks in the Sticks – a women's 3 hour enduro mountain bike event.
With a new course, a new category, and new event village, Chicks in the Sticks 2019 is shaping up to be the best one yet!
Chicks in the Sticks is a women's only race suitable for beginners and experienced riders a like. With a range of categories to choose from to suit your riding experience and ability, there is something for everyone. This year the course features a range of A and B lines, the race base has been designed to create a great atmosphere for riders and spectators, and every women and girl who registers before 1 August receives a Chicks in the Sticks 2019 commemorative t-shirt.
Each year Chicks in the Sticks continues to grow so be sure to enter early to secure your place!
Follow us on Facebook and Instagram to stay up to date with all the Chicks in the Sticks news.
No day licence is required for entry.
Contact
Race Director – Megan Watson cits@ratscc.com.au