Club Rides
SOCIAL AND TRAINING RIDES
RATS Cycling Club organises rides at a variety of distance and speed levels. To participate, all riders must have MTBA insurance, through membership of either the RATS or another MTBA-affiliated club.
PCS MONDAY, WEDNESDAY & FRIDAY MORNING TRAINING RIDE (REDLANDS TRACK PARK)
This ride is hosted by PCS Coaching who support the club with sponsorship and by assisting in activities of this kind.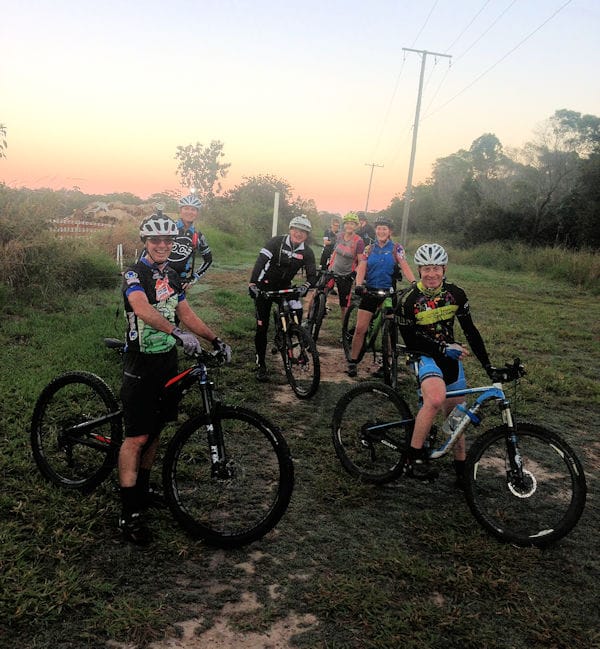 SATURDAY MORNING SOCIAL RIDE (DAISY HILL)
Our regular Saturday social ride has something for everyone, including beginners and kids. If you are not a member and need to sign off on the insurance form, please arrive a bit earlier. The club pays for your first ride, after which the cost for insurance is $10 for seniors or $7 for juniors, or you can join the club!
Departs Daisy Hill Top Carpark

Starts at 7:30 am

Approximately 1 hr 30 min duration

All levels of skill/fitness: we encourage those looking for their first taste of mountain biking to join this group

Ride leaders will give trail knowledge and riding hints as they go

Ride leaders change regularly: check club communications for weekly leaders
OTHER RIDES
Other club rides may be arranged on an ad hoc basis, and will be posted on our RATS Events Calendar.
WANT MORE RIDES?
If you have a group wanting more rides let us know and we can include them to be advertised as a weekly ride too.
WHAT TO BRING
Mountain bike in good working order

Cycling helmet meeting Australian Standards; downhill trails require a full face helmet

Basic tool kit of allen keys, pump, tubes and tyre levers

Sufficient food, water and sunscreen for the length of the ride

For night rides: adequate front lighting and red rear light or reflector
DURING THE RIDE
If you have to leave early, let others know

Respect the policies of the land managers: don't make or use unauthorized trails
DIFFICULTY
"Can I handle the ride?" All social rides are just that: social. Groups maintain contact at each trail junction, ensuring you don't get lost. As rides become more popular, they may break up into smaller groups that allow everyone to ride at a pace they are happy with. In that context, a faster group may evolve, but essentially the group is only as fast as the slowest rider. If you are just beginning, our Saturday ride is probably the best one to join, as our ride leaders are looking to help riders with trail knowledge and riding hints.